Can I Fire My Employee While They Are on Sick Leave?
September 07, 2017, by Corina Sibley | Work Environment and Policies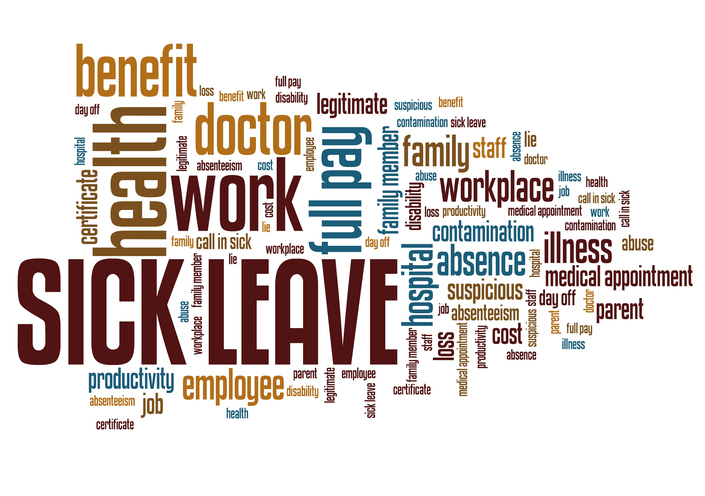 We get this question a lot. And not just for employees that are on a sick leave, but any type of leave. The short answer is no. Firing an employee while they are on a legitimate sick leave, meaning it's been verified by a medical professional and they are receiving treatment and sick leave benefits, either through Employment Insurance or a company benefit plan, is opening the employer up to a human rights complaint. And it's also not the right thing to do as you are adding stress to an already stressful situation for the employee and their family.
Often the question is coming from the employer wanting closure on a situation, as they in the meantime have to provide a backfill in the way of a temporary or contract employee for the length of time the employee is off on leave. Here is the process we recommend employers follow when they find themselves in this situation:
Ask questions – find out more information from the employee and/or the employee's medical professional as to an expected return to work date and any accommodations that may be required when they do return to work. There are standard forms available to collect this type of information in a non-intrusive manner (e.g. you don't need to know the details of the illness).
Support – be supportive of the employee and their situation; if you have an Employee Assistance Program through your benefits provider, provide them with this information so they can access counselling or other assistance they may require during a difficult time in their life. Provide them with information on your sick leave benefits if you have any, or on Employment Insurance sick leave benefits if you don't.
Document – ensure all information is in writing to the employee. Be sure to include how you are supporting the employee during this time, and your expectations on communication with the employee while they are on a leave (e.g. do you want them to contact you every couple of weeks with an update or just a few weeks before they are due back to work?).
Plan -- ensure your business operations continue by hiring a replacement for a period of time; build in flexibility in the contract with options to renew should the employee require more time off than originally anticipated. Build in a transition period for when the employee does return, as often the return to full-time duties is made gradually over a period of weeks.
Be Patient – the key to managing through a sick leave is patience. Do not put undue pressure on an employee to return when their medical professional has not yet declared them fit to return. Exercise patience in your communications with the employee and also in documenting all your communications.
By following the above steps you will not only be doing the right thing by your employee, but you will also be avoiding any potential human rights issues.
Other Items of Interest:
3 Tips on How to Handle an Employee's Absence Due to Illness
Coping with Employee Mental Health Issues